See What our Patients Have To Say About Us
To Find Out If This Space Age Technology That Is Revolutionizing Back Treatment Is For You… Read On…
Are you're still wondering if Spinal Decompression can help end your back pain? Read what our patients are saying about the
treatment they have received on the DRX 9000
"I have had severe low back pain from a fall off a building for 16 years. As a result I had three herniated discs in my low back. I have consulted with 6 surgeons over the years and all havetold me that if I have surgery, I have a 50% chance of becoming paralyzed and being in a wheelchair or a 50 % chance of being worse than I was. They prescribed me Morphine, Demerol, and Vicodin, which I have taken daily for years. I was recently referred for DRX 9000 treatment and after the fourth treatment I felt better than I have for years. After my last treatment I poured my Morphine, Demerol, and Vicodin in the trash. I am cured and do not have any more pain. I am grateful to Dr. Middleton and the DRX 9000".
Ron Picado La Mirada, CA 05/01/06
"I have always led an active lifestyle. However, since my injury many of my favorite activities have been taken away from me due to the pain I would experience. Since receiving treatment on the DRX, I am pain free and feel stronger. I am able to do activities that I have been unable to do for the past four years. Most importantly, I have been able to enjoy the increased activity with my 14-year-old son and my wife. It has been a long time since I have felt this good. I am once again feeling "normal".
Joseph Esqueda. La Mirada, CA 05/15/06. Deputy Sheriff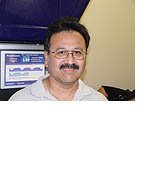 "I suffered with neck and shooting pain down my arm for several years. It got to a point where the muscles of my upper and lower arms had wasted away. I had lost 60 % of the muscles size and 70% of the strength in my left arm due to three disc herniations in my neck. The only way I could make my arm feel better was to walk around with my hand on top of my head. My initial pain level was an 8/10, now after treatment on the DRX 9000 my pain level hasbeen reduced to a 1/10. I am now able to function at work and around the house. I am able to resume playing handball again competitively".
Richard Salas, Whittier, CA 5/23/06. Industrial Designer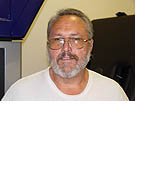 "I had two bulging discs in my back. I could barely stand or walk for any length. I took a job demotion so that I could sit down most of my day. After treatment on the DRX 9000, I am back and leg pain free, I am able to stand and walk as much as I want. Now I can move on to a higher paying job in my company. Best of all my follow up MRI showed that my disc bulges are gone. Thank you and God Bless".
Luis Trevino, La Puente, CA. 07/25/06 D.W. P.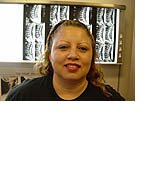 " I had severe back pain and was diagnosed with a disc bulge that contacted the spinal cord at L4/L5. I also had a broad based disc bulge at L5/ S1 that also contacted the spinal cord confirmed on MRI. After my treatment on the DRX 9000, I had a follow up MRI that showed both of my disc bulges were cured.".
Patricia Estrada, Buena Park, CA. 08/02/06 Home maker